Welcome to GridStream Webplayer
This station may broadcast some explicit or uncensored material and is not suitable for minors, parental discretion is advised.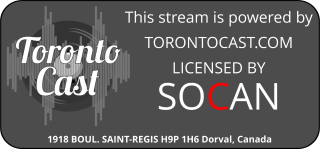 Other ways to tune in to the stream?
Download GridStream Player or Download stream.m3u

or click on http://player.gridstream.org/stream.m3u

or copy and paste into your player.
Need help tuning in?
While most modern browsers are compatible with the Webplayer some may have issues, you might want to try our very own desktop GridStream Player (1 MB installer, works on Windows Vista / 7 / 8 / 10). Tuning in to our stream requires a player that supports .M3U files and AAC+ streams. If you use a different player you can download the stream.m3u file and open it in your player, we have a list of various recommended players for Windows / Mac / Android / iOS / Linux in our FAQ.
Sometimes these technical things can disrupt your plans and leave you clueless, our tech support forum may have the answer you are looking for. If not then feel free to register an account (if you have not done so already) and ask for help there. The forum is monitored by GSP members and the community.
Changes in v5.6 2017-12-25
Put CSS code that was shared between welcome text and player in a single style file.
Moved images to a new path.
Tweaked the border color on buttons, and border and background color of input fields.
Changes in v5.5 2017-11-04
Removed some CSS code that was not needed.
Added a two layered background to the player.
Made text and input fields and buttons slightly transparent to add subliminal depth to the UI.
Changed the GSP star image to a higher resolution.
Images are no longer embed.
Changes in v5.4 2017-10-03
Redid the layout, no more scrollbar.
Pay button moved to upper left, volume and notify to the upper right.
Twitter widget removed.
Request/message input box made wider.
Stream server urls remembered, in the event the GSP server can't be reached hte player should still work.
Moved volume and duration info to the top right.
Twemoji artwork modified and adapted for GSP webplayer use.
Long show name, location or artist/song name will now scroll. If the text is short there will be no scrolling.
Images embed into page to speed up loading of the player.
New artwork for GSP SWEEP, PSA, TALK LIVE, PROMO, and new temporary artwork for artists.
Changes in v5.3 2017-08-20>
Tweaked the CSS some. Now the 9th history line is not cut off on mobile.
Twitter widget iframe not cut off any more.
Changed the radio emoji on the left of the GridStream name to the GridStream cogwheel star instead.
Fixed a potential bug with showing artist names.
Redid the fetching of song data from the GSP server, it's now way better implemented and robust against temporary server glitches.
Changes in v5.2 2017-07-31
Fixed a CSS bug, and the location info when it's available is now centered.
Made the fallback artist circle letters slightly smaller.
Added background color to history line icons, and centered the icons within their new color boxes.
Made the fallback artist box square, made it two lines with emoji on first line and text on second.
Re-arranged the code some, added some extra failure checks.
Fixed a bias in procedurally generated artist name background color algorithm, colors should be more varied now.
Added a pixel wide border around icon boxes. And added a edge around all text to make the text look sharper.
Changes in v5.1 2017-07-03
Removed some left over code from 4.1 that was no longer needed.
Added automatic AO, TSW, SWL icons/logos for the location text.
Some browsers on mobiles try to be helpfull and boost the size of text, added a tweak that hopefully mitgate this.
Added GSP logos for current track and colored circles for artists if there is no artist artwork.
Changes in v5.0 2017-07-01
Player redesigned to use advanced scaling, requires a modern browser.
Changed to using textContent as older versions of Firefox do not support innerText.
Changed the way the player is launched.
The first time the player is launched or if a new version is loaded a list of latest changes are shown.
The player is launched the first time it is loaded by clicking the Launch Player button (reset on each update).
The following times the player is loaded from the browser cache and the welcome message and version changes are not shown nor is there a need to launch the player as it is already launched/pre-loaded by the browser cache.